This free AddOn can be used to send logs and other details to the Postie support team.
Install the AddOn like any other plugin and activate it.
A new menu option is added.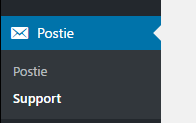 There are 2 settings: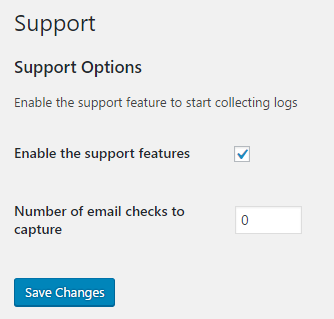 Enable the support features – this turns the feature on and off.
Number of email checks to capture – this limits the number of Postie sessions that will be captured and sent to Postie support.
Typically you would check the enable checkbox and set the number to 1 and click save. Then switch back to the main Postie screen and click debug. Although it will still capture the session if initiated via WP-Cron (the normal way).
Once the session is captured an email will be sent to Postie support and all your WordPress users with the administrator role.